---
Self sign up
Let your contractors create their own profiles so you don't have to. They can sign themselves up, fill in details such as their skills and qualifications, upload a CV and a profile picture and much more.

With our embeddable enquiry form clients can get in contact with you and have their details added to TimeCruncher.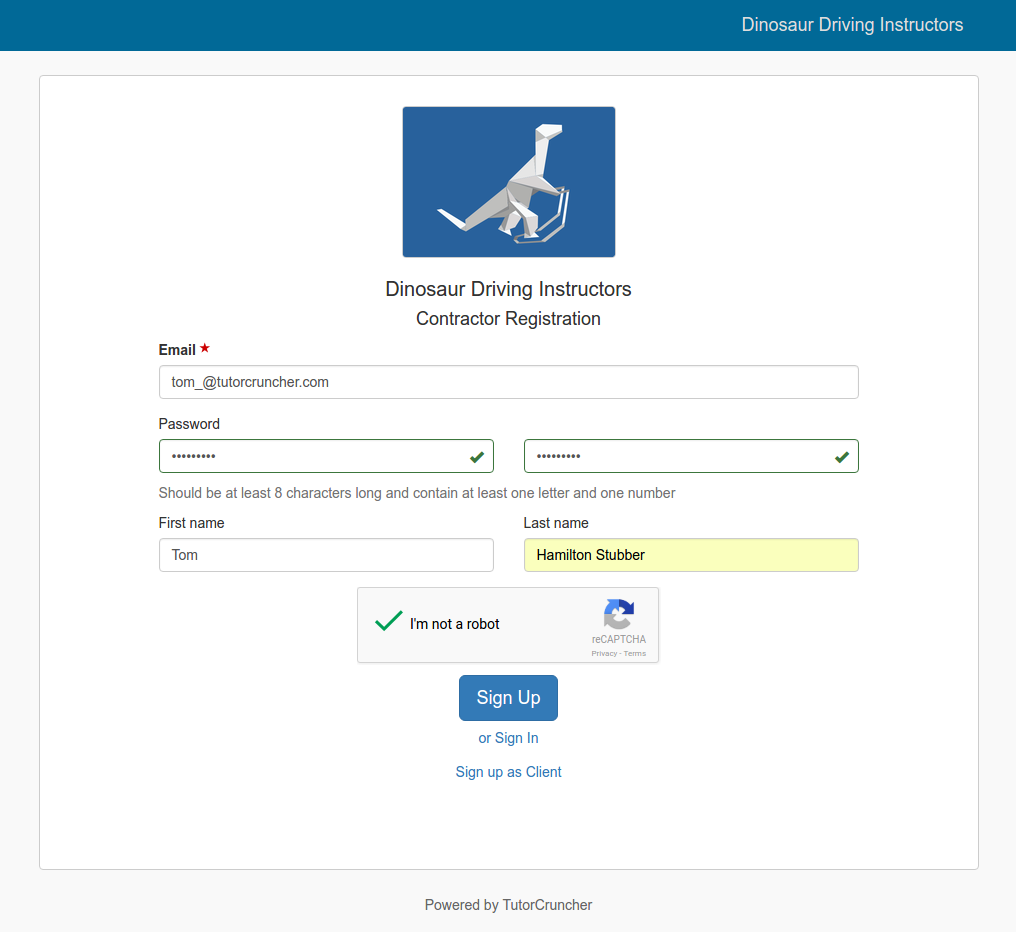 Customisable profiles
Between our range of customisable fields you can record anything you want about your users, be it whether or not they can drive or how they came across your business. You can then report on them to find out, for instance, how many of the users created last month were attracted by your most recent ad campaign.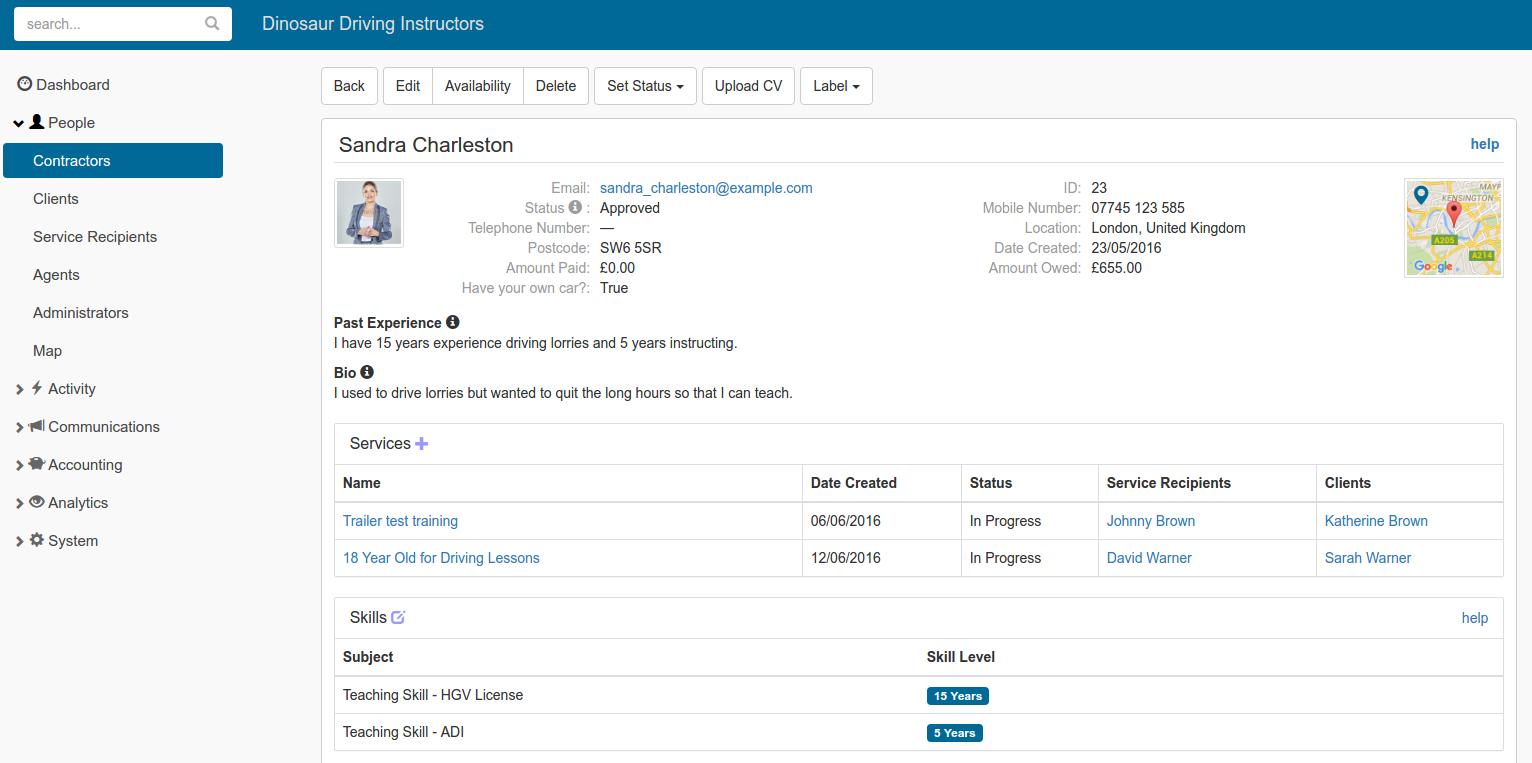 Advanced filtering
Matching a contractor to a client can be a tricky part of your business. With TimeCruncher, you can filter your contractors by anything you want, such as where they live, what skills or qualifications they have, or even any of the customised fields you have created, so you can find the right match for your client quickly and easily.